SBI Recruitment 2014, PO's, Specialist Officers, Clerical Cadre, SBI Associate Banks recruitments various notifications released by SBI (State Bank of India) every year. Many aspiring candidates are being eagerly waiting for SBI PO's and Clerks Recruitments 2014.Meanwhile,Candidates are requested to prepare very well for examinations conducted by SBI. Gaining more knowledge on "Banking and General Awareness Section" would really helpful in SBI Recruitment 2014 examinations. Every candidate can score good marks in other sections like Reasoning, Quantitative Aptitude and others. But very few are proficient at Banking and General Awareness sections. To get good score in General awareness and Banking sections, candidates can go through the following Key points useful for PO's, Specialist Officers, Clerical cadre, other examinations of SBI Recruitment 2014.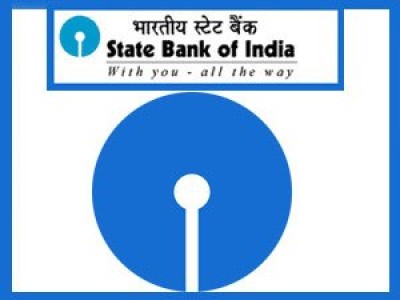 Banking and General Awareness Key Points:
1).Indian Gold loan Company, "Muthoot Finance Ltd" became the "first and only Non Banking Finance Company "(NBFC)
2).Muthoot Finance Ltd is to have obtained license "for setting-up WLAs in India"
3).The Reserve Bank of India (RBI) has allowed Foreign Institutional Investors to purchase shares in Dabur India up to 30% of the firm's paid up capital.
4).The Reserve Bank of India (RBI) declared that "Banks will continue to accept currency notes with anything written on them"
i).Also RBI has not issued any such instructions regarding the discontinuity of scribed notes.
ii).The Central bank reiterated that writing or scribbling on banknotes works against its "Clean Note Policy"
iii).RBI sought Co-operation from various institutions, public organizations and others in view of the banknotes clean by not writing anything on them
5).High-level panel of the Reserve Bank of India (RBI) has recommended that the Central Bank should gradually terminate the " Statutory Liquidity Ratio (SLR) " the portion of deposits that banks must compulsorily keep in the government securities
6).As per a study performed by Software Giant Ascentius consulting on behalf of MICROSOFT, over 34,000 branches of "Indian Public Sector banks" would become susceptible as the "Popular Windows XP would no longer be supported by Microsoft from April 8th,2014"
i).The penetration of Windows XP in the Indian Banking sector is as high 70% and around 34,115 Indian PSU bank branches are vulnerable due to their dependence on Windows XP
7).Having an aim to minimize frauds, RBI has decided to allow banks decide on the periodicity of Interest payment on "Rupees savings" and "Term deposits" keeping in view that banks are functioning on "Core Banking" platform
8).Banks are now allowed "To pay interest on Rupee Savings and Term deposits" at intervals "shorter than quarterly intervals"
9).RBI has made it mandatory for Debit card holders to punch in their PIN numbers every time they use the card
10).In June 2013, Central bank had extended the deadline for implementation of mandatory PIN Punching at Point of Sales (PoS) and merchant outlets till November 30, 2013 following representation of banks
11).Ex-Chief Information Commissioner (CIC) was Satyananda Mishra
12).Satyananda Mishra has been appointed as the Chairman of "Multi Commodity Exchange of India Ltd (MCX) board"
13).The "Forward Markets Commission (FMC)" also approved the appointment of Satyananda Mishra as the independent Director of MCX's board
14).The Election Commission of India added 9.7 crore new voters in the Electoral list during 2009-2014 period or since 2009 Lok Sabha polls
15).India's first Monorail service was inaugurated by "The Maharashtra Chief Minister Prithviraj Chavan" in Mumbai
16).A new category of four wheelers – Quadricycle will be allowed to run in cities across the country from "October 1st, 2014"
17).According to Reserve Bank of India (RBI), over $25 billion has been collected from Special concessional Swap windows for deposits by non-resident Indians and overseas foreign currency borrowings generally by banks
18).According to the notification released by RBI, the definition of infrastructure lending has basically been extended to include hotels with Project costing more than Rs.200 crore anywhere in India of any star rating as well as convention centres with project worth Rs.300 crore or else more
19).The Union government decided to amend the rules governing to fix two year tenure for IAS, IPS and Indian Forest Service (IFoS) officers on "30th January, 2014"
20).Sikkim became the first state in India to achieve 100% sanitation coverage under the NIRMAL BHARAT ABHIYAN scheme on February 09th, 2014
Note: We shall provide more Banking and General Awareness key points in continuation with these Key points.