Tremendous opportunity for candidates with educational qualification B.E/B.Tech/M.C.A/M.B.A/Arts/Life science/Science/Diploma candidates from a recognized university or an institution. Around 30 companies recruitment is going to be held at one place, Job Fair 2014.Candidates who graduated in 2011, 2012, 2013 and 2014(final year candidates) are eligible to appear for the Job Fair 2014.The list of companies that are going to participate, venue, eligibility criteria, skills required, and more details can be obtained below. Eligible and aspiring Candidates are requested to attend for the Job Fair 2014, on 22nd and 23rd March 2014.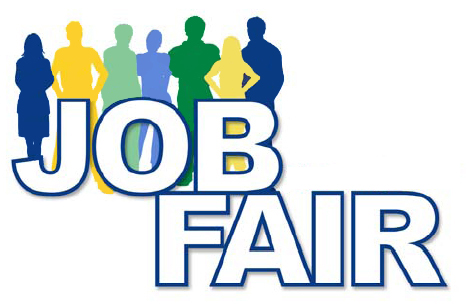 Name of the Event: PERI Job Fair 2014
Event Dates: 22nd and 23rd of March, 2014
Event Time: 9:30 AM to 5:00 PM
Educational Qualification:
→ All Engineering branches B.E/B.Tech
→ M.B.A, M.C.A
→ Arts & Science, Life science
→ Diploma candidates
Pass out year: 2011, 2012, 2013 and 2014(Final year candidates)
Entry Fees: No Entry fee
List of Companies participating in Job Fair:
* HDFC Bank
* HCL
* Wipro
* CSS Corp
* Nova Global
* Dell
* Kochar
* Hinduja
* Sutherland
* Convergys
* Pioneer Engineering
* Mphasis
* Firstsource
* Trigent
* Reynolds
* Quatrro
* Reynolds
* Maverick
* Equiniti
* Rajsriya Automotive
* Ansi
* USHA
* Aegis
* Serco
* Randstad
* Coretree
* Royal Enfield
Note: At the Job Fair, candidates get chance of meeting 30 and more top employers face to face. Can expect free transport facility from Tambaram,Perungalathur & Vandalur.
Job Fair Venue:
PERI Institute of Technology Campus,
Mannivakkam,
West Tambaram,
Chennai – 48.
How to Attend and Apply for Job Fair?
→ Interested and Eligible candidates are requested to send or forward their Resume to [email protected]
→ Candidates are requested to maintain proper Dress code for Job Fair
→ Make sure candidates have their entire original and photo copies of Mark sheets, and college ID, Latest Updated Resume
→ As many number of companies are going to arrive, candidates are requested to bring multiple hard copies of latest Resume.(Bring around 30 to 35 copies,because candidates may need to give their resume to each company participating)
→ Candidates are requested to notice event venue, timings and date.
Note: Remember,there is no entry fees at all.Since around 30 companies are going to participate in Job Fair 2014, there may be a chance of getting hired in corresponding company. So candidates are requested to utilize and grab the great opportunity. If any queries, candidates can immediately call up on the following contact numbers.
* 9677130343
* 9677130344
* 9677130347
We wish you all the good luck and Perform very well in Job Fair